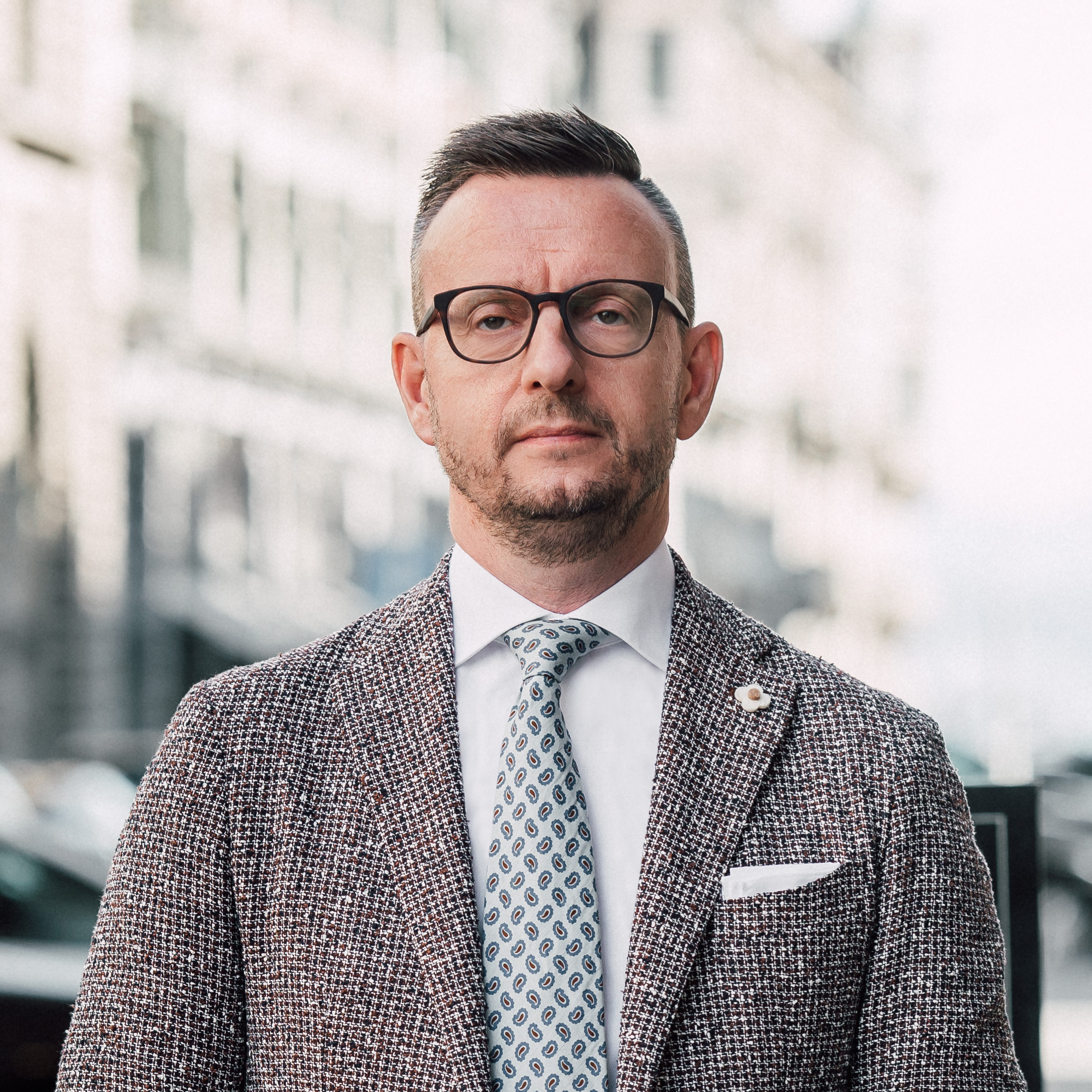 Markus Schwingshackl
Lawyer | Centro LAW
20+ years of experience
Lawyer (Schweiz, Liechtenstein, Austria)
German, English, Italian, Spanish
Centro LAW
Limmatquai 4
8024 Zurich
Switzerland
Markus Schwingshackl | Lawyer
Markus is passionate about outstanding customer journeys and leveraging technology to enhance communication and legal experiences. He is an Italian and Swiss citizen who grew up in a family business.

He lives in Zurich and brings a wealth of experience in international private wealth and tax law gained in private client practice, private banking, wealth management, and family office services over the last eighteen years.
SPECIALISMS. Assisting global wealth owners and their families in managing complex wealth challenges to ensure wealth growth, preservation, and transfer between generations.
Markus is also an expert in financial product and digital assets regulation with significant experience in Blockchain, Fintech, and Regtech.
Other fields of activity include white-collar crime, cyber crime, asset tracing and recovery, and cross-border financial crime.
QUALIFICATIONS. Markus studied law at the Universities of Innsbruck and Padua. He holds a Master of International Business Law from HSG University St. Gallen (M.B.L.-HSG) and a Master of International Tax Law (LL.M.) from Vienna University.
Further executive education includes Fintech, Blockchain, and Artificial Intelligence Programmes at Oxford University, Saïd Business School. He is admitted to the Zurich (EU/EFTA Attorney, Rechtsanwalt, Art. 28 BGFA), Liechtenstein and Austrian Bar.
LANGUAGES. German (native), Italian, English and Spanish.
OUTSIDE THE OFFICE. When not working, Markus is enjoying sporting activities with his son, reading T.C. Boyle and Daniel Kehlmann books, or working on the perfect Tiramisu to enjoy it with a glass of white wine from his native region South Tyrol.
Practices